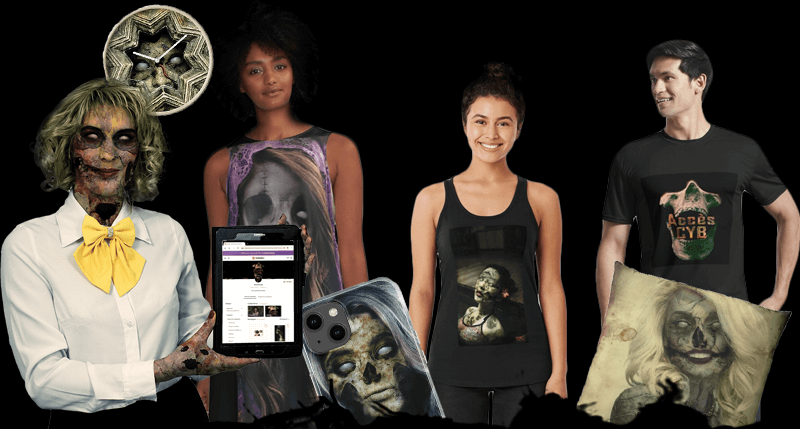 Hey! welcome! Are you looking to wear the colors of Accès Cyb?! Make an original gift for a birth, a wedding, a communion? You are in the right place! Some of my creations are on sale, ideal for decorating the children's room! But beware, a golden rule of the printing world that you should know is that the colors that appear on your screen will never be the same as those that will be printed.
The creation once printed will always be darker than the one seen on the screen!




The portraits are for sale on several available supports: art paper, printing on metal, printing on canvas.
If you wish, several frames are available.





The portraits are on sale on several available supports: T shirt, Sweet, Mug, Cup, Clock, Dress, Postcard, Badge etc. ⚠️ I had to put my creations in "adult content", otherwise the site would close my shop, so to see my creations, just scroll down and click on "adult content" by putting visible so everything will appear.

The shop may not appear right away, don't panic, uncle Cyb is there, just go to the Redbubble website and type "accescyb" in the search bar.