Ever dreamed of knowing what you might look like if you were a zombie?!
You are in the right place!!
First of all, I only do horror portraits! no cute stuff, fashion, etc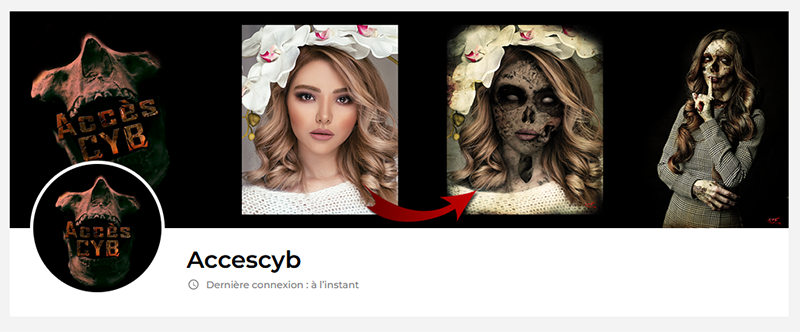 If you want a photomontage, it will happen in several steps : 1- First, you have to send me the photo(s) to be retouched by email at acces.cyb@gmail.com, ideally with a good resolution (300 dpi) and large. If the photo is too heavy to be sent by email, all you have to do is create an account with We transfert , host the photo there and send me the download link. 2 - If it is accepted, I will send you by email a document to complete and send back to me, you will have several choices :

Digital photomontage : 60 euros.

Digital photomontage by sending it printed in the size of your choice, max size A3 (42 cm x 29.7 cm) : 90 euros.

Authorize to put the photomontage on the site and social networks, facebook and instagram. 3 - I send a preview of the photomontage by email. 4 - If accepted, I send an email for payment.