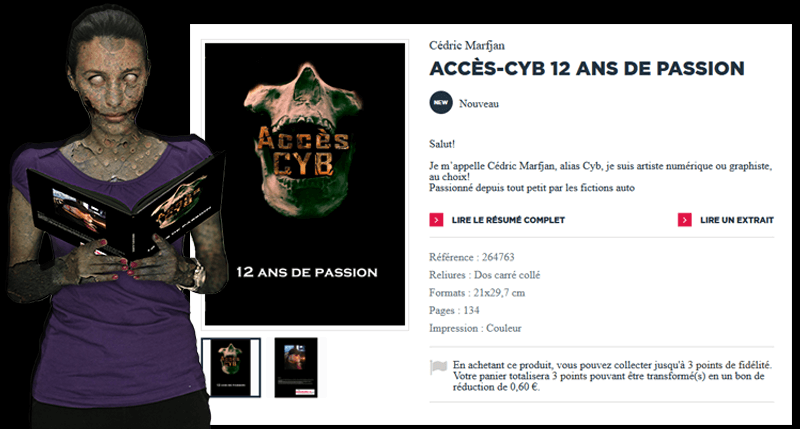 Hey! welcome! I released my book in self-publishing at The Book Edition.
What is the book about?
The love story between a zombie and a skull in a fairy world... not at all! :D
In this book, I have included a selection of portraits made over the past twelve years.